Who is having fun with the MK Tri Fun Days Calendars?! Even though we may have some limitations, it doesn't mean we can't get creative on how we celebrate National Fun Days. May is loaded with ideas and I gave some suggestions on how you can celebrate from inside your home or backyard.
Are you new to Macaroni Kid Tri? My family and I love ❤️ celebrating and taking part in those Fun, Bizarre, & National Days. But usually, by the time we find out what the Fun Day is, it's too late to really get into the spirit. That's why my daughter, Grace, created your go-to Fun Days Calendar. You can print out your monthly calendar and put it on your fridge, in your car, or in your planner. Oh, and we may also spotlight a great, LOCAL event as well!
We have also provided ideas on how to spend each Fun Day. You can enjoy these National Days without the stress of having to plan it all.
Finally, we want to see your fun days! Follow us on Instagram HERE. Tag us in your posts and use our special hashtag: #MKTriFunDays.
You will find the next month's calendar on the last Wednesday of the month's newsletter. Have fun celebrating your favorite Fun Days!
May 1: National Space Day
The goal of National Space Day is to promote STEM-focused education in young people to inspire them to pursue a career in science, especially a career in space-related jobs. Even though we may not be able to travel to the Smithsonian National Air and Space Museum, or to the US Space and Rocket Center in Huntsville, Alabama or our favorite space-themed location, there are several virtual/online experiences you can enjoy. The U.S. Space and Rocket Center offers fun learning experiences at home for all ages and subjects from astronomy to space science. When it opens, don't forget about the Planetarium at Bays Mountain.
You can also do some fun crafts to celebrate!
Galaxy Jar, Galaxy Play-Doh, Coffee Filter Planet Earth, Fun Space Snacks, TP Roll Aliens (you know I've been saving those toilet paper rolls!)
May 1: May Day
A traditional celebration of flowers and spring usually in the form of cone-shaped baskets and gifting to neighbors. Here's a simple and free printable to make your own May Day flower cone basket.
May 3: National Lemonade Day - Celebrate in a simple, but quenching way with a simple cold glass of lemonade. Want to cut some of the sugar, dyes, and artificial ingredients out? Try a healthy, easy recipe or go to other end with a Chick-fil-A copy-cat frozen lemonade recipe. Why not partner with a lemonade cookie or frozen lemonade pie.
May 4: National Star Wars Day- May the Fourth Be With You AND Bird Day - What does every Star Wars fan love (especially kids)? A great light saber AND Baby Yoda! Pool noodles are out at local stores so pick one up with some Duck Tape and have fun making your own light saber. Want to go all out?! Why not throw a Star Wars Party! I love the Chewbacca cookies in this video. End the night with a Stars Wars mini-marathon! The annual May the Fourth Be With You 4K has been rescheduled to Saturday, July 18. So mark your calendars and register today for another fun The Goose Chase Event!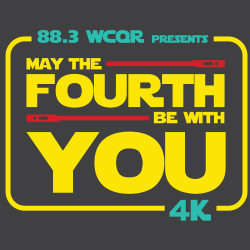 May 5: National Teachers Day - Check out this month's Teacher Appreciation Gift Ideas article for several teacher gift ideas. Spend time on May 5 to send your teacher a card in the mail, create a sweet Facebook/Instagram post and tag them, or make a sweet video message to send them.
May 6: National School Nurses Day - This one is close to home since Brooks, my husband is a school nurse. They are sometimes the unsung heroes in our schools, but the first place our kids get sent to when they don't feel well at school. Don't forget about our special teachers and staff during National Teacher Appreciation Week. Remember your school nurse, librarian, PE teacher, music and art teachers, counselor and more!
May 8: National Have a Coke Day- Since 1944, Coca-Cola has been a world-wide go-to beverage with more than 1.8 million company beverage servings each day! In the late 19th century, John Pemberton invented Coca-Cola, at Pemberton's Eagle Drug and Chemical House in Columbus, Georgia, intending it as a patent medicine. It was then bought out by businessman Asa Griggs Candler. Candler's marketing tactics led Coke to its dominance of the world soft-drink market throughout the 20th century.
Celebrate with a simple cold Coca-Cola beverage or put a twist on it. Make a frozen Coke, Coke Float, or try the copycat Cracker Barrel Coca Cola Cake recipe. There's even a Coca-Cola Barbecue Sauce.
May 9: National Mini Golf Day- Who knows if your local mini golf course will be open by May 9, but you can still have fun on this day! Head out to the backyard and make your own fun mini golf hole. Remember those pool noodles? Grab them and some other fun obstacles and make your own course.
May 9: Mother's Day- Let me hear for all the mamas out there, especially during this quarantine era! I mean if there was ever a year to celebrate our moms, it's this year! Yes, we may have to get creative in our gift-giving, but I have devoted a whole article this month to help dads and kiddos get creative in DIY projects AND support local businesses! Remember, it's not about the $$ spent, but the love, kindness, and support we show to our moms!
May 11: Eat What you Want Day- Get the Tums out! Eat what you want with no regrets. Indulge without feeling guilty. Oh my, my sweet tooth is already salivating! What is your guilty pleasure? We have probably been celebrating this day the entire COVID-19 pandemic lol!
May 13: National Apple Pie Day- It's time to use those family recipes to create your homemade pie. And if you don't have a recipe, here's a yummy recipe. No worries if you're not in the apple pie mood because here are some delicious apple turnovers! Another great idea is to buy and taste local pies in the Tri-Cities to find out your favorite flavors!
May 14: Dance Like A Chicken Day- Here's the day for all you dancers to unleash your inner chicken dance. And for those of you who aren't the best at rhythm, here's you a video to show you how to shake it! Don't be shy!
May 15: National Chocolate Chip Day- Chocolate chip cookies were first invented in 1937, by Ruth Wakefield. Fun Fact: She traded her recipe to Nestle for a lifetime supply of chocolate. In honor of chocolate chip day, try some delicious chocolate chip cookies. But, it's not just cookies, you can make chocolate chip brownie bites, muffins, or even make your own chip art in some pancakes. Take this day to splurge on some chocolatey indulgences!
May 16: National Barbecue Day- Now, for all the dads out there, here's the day to kick out your chef hat. You can start with some basic homemade barbecue, like this easy recipe, or go somewhat on the fancy side with these BBQ chicken kabobs. And of course, you can't go wrong with Ree Drummond's BBQ chicken legs. Alright, all you BBQ grillers and cooks, let's get cookin!
May 18: No Dirty Dishes Day- This one is definitely one of my favorite days. You can take this day on two ways. The first is to eat outrageously and make the rest of the family clean the dishes, or eat with paper plates and disposable silverware. This might be your only chance to have absolutely... NO DIRTY DISHES!!!
May 20: National Be A Millionaire Day- Everybody wants to be a millionaire. I like to think of this day two separate ways. The first is to look over everything financially. Here are 11 tips on how to invest. Or my way of taking it is to act like your on top of the world and act like you are living the luxury life!
May 22: National Cooler Day- Coolers are a great sign of camping and the great outdoors. So, today just grab your cooler, fill it up with some ice-cold drinks, and chill in the outdoors, have a get-together, or even go camping yourselves.
May 24: National Scavenger Hunt Day- You know I love me a good scavenger hunt. But this time, it's your turn to get creative. You can create your own scavenger hunt clues using these tips or put your own twist on some of my Easter hunt ideas and Birthday hunt ideas. Be creative and have some fun!
May 25: Memorial Day- Memorial Day, a United States Federal holiday, is observed each year on the last Monday in May. This day is in honor and remembrance of all men and woman who have died while serving in the United States Armed Forces. Be on the lookout for our annual Memorial Day fun article with recipes, crafts, games, and more!


May 26: National Paper Airplane Day - The distance record (226 feet, 10 inches) was set by Joe Ayoob, with a plane in February 2012. The record time for the longest-lasting paper airplane flight is 29.2 seconds. The DIY Network has 5 basic paper airplane patterns.
May 28: National Hamburger Day- My husband would celebrate this every day if I would let him! White Castle restaurant chain was founded in 1921, the oldest hamburger chain. The Big Mac was introduced by McDonald's in 1968 and sold for 49 cents. How do you like your hamburger? What is the best burger you can buy in the Tri-Cities? What is the craziest thing you have eaten on your hamburger? Fire up the grill tonight and enjoy your favorite hamburger recipe or try something new! Here are some great tips from Chef Gordon Ramsay. Here is Brooks eating one of the best hamburgers in town, the Triple from J's Corner in Elizabethton!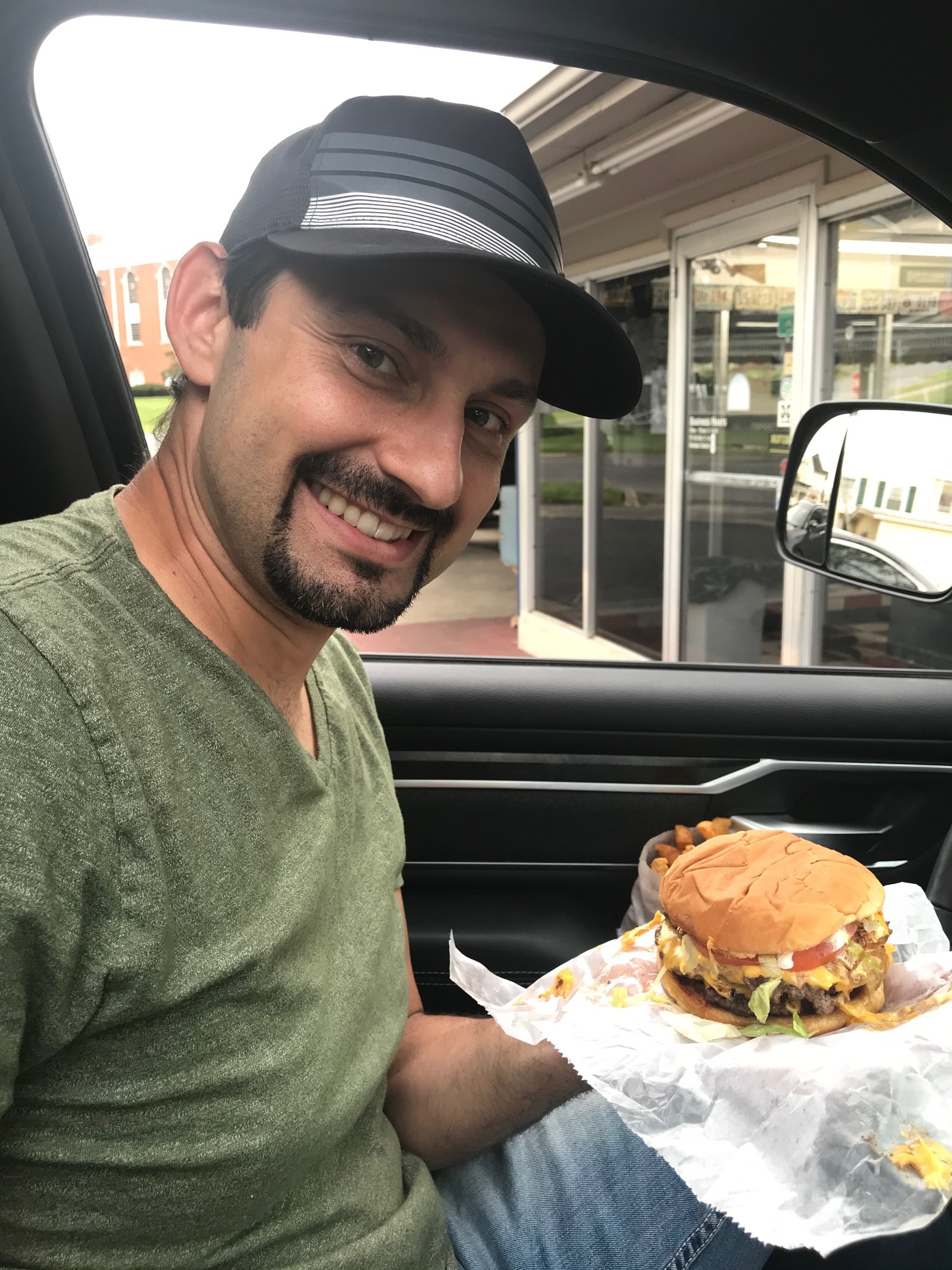 May 31: National Smile Day- The name basically speaks for itself. Today is just a day to spread as much joy and kindness with everyone around you. And for those of you who want to make a difference in people's lives, here's a list of random acts of kindness. Just a simple act of kindness can bring so much joy to people. So... SMILE!
Subscribe for FREE to tricities.macaronikid.com/subscribe to